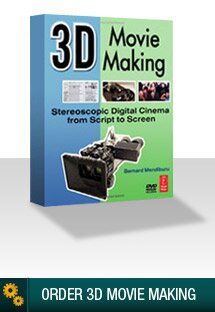 One book, all the resources
3D Movie Making
Stereoscopic Digital Cinema from Script to Screen
by Bernard Mendiburu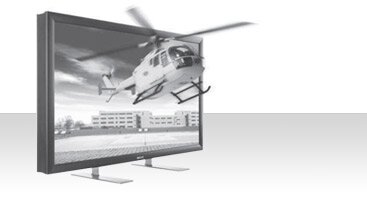 Hollywood is going 3D!
Join the revolution with this primer to all of the essential skills for live action 3D, from preproduction through distribution.
3D perception and science is presented in an accessible way that provides the principles of Stereoscopic vision you need to make the transition from the 2D world. Tools of the trade are enumerated with an eye on current constraints and what is coming down the pike to smooth the way. Step-by-step instructions detail how 3D processes affect every stage of the production including screenwriting, art direction, principle photography, editing, visual effects and distribution.





The companion DVD includes
• An array of 2D and 3D images that demonstrate concepts and techniques,
• 3D movie shorts that showcase alternative techniques,
• After Effects project files to explore and manipulate for effect,
• A resource list of software tools and tutorials that demonstrate techniques.
36€,95
  ►
Order here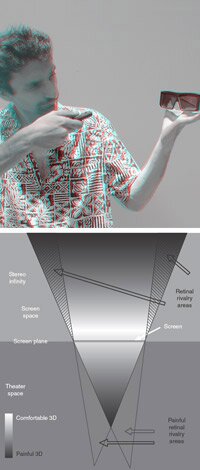 Who Should Buy?
This book is a must read for:
• Independent Filmmakers
• Production and Post-production professionals in the feature film industry
• Film students

Since its release, it has won its spot among the best sellers on Amazon's "Direction and Production" section, thanks to its regular #1 ranking in the "Amateur Production" books.

Bernard Mendiburu is a stereographer and digital cinema engineer working with feature animation studios in Los Angeles, where his credits includes "Meet The Robinsons" and "Monster vs Aliens".
He just published "3D Movie Making, Stereoscopic Digital Cinema from Script to Screen" with focal Press, and his lectures and workshops on 3D cinema were selected by 3DBiz Expo, Laïka (Coraline) and CalArt's Experimental Animation department.
In 2009 only, Bernard presented a paper on 3D Workflows at the SPIE Stereoscopic Display and Applications conference and at the NAB's Digital Cinema Summit, and he will give the Dimension3 two days workshop on 3D Post Production.
Bernard Mendiburu is Senior 3D Cinema Analyst with Insight Media, was member of the SMPTE 3D Task Force. His latest works covers the new artistic dimension of depth opened by the digital production pipelines.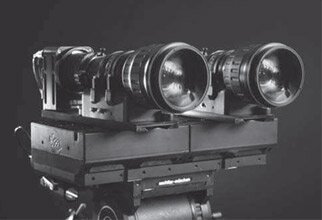 Table of Contents
Chapter 1 Introduction to 3D Cinema
Chapter 2 Stereoscopic Vision
Chapter 3 The 3D Challenge
Chapter 4 Tools of the Trade
Chapter 5 3D Cinematography Fundamentals
Chapter 6 Preproduction
Chapter 7 Principal Photography
Chapter 8 CGI & VFX
Chapter 9 Editing
Chapter 10 Grading & Packaging
Appendix 1 3D Cinematography Equipment