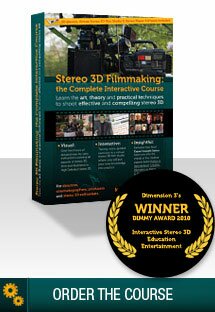 Parallell Cinema presents:


Stereo 3D filmmaking:
the Complete Interactive Course
The reference course to shoot stereo
by
Cédric-Alexandre Saudinos, Carlo Sirtori and David Steiner
This page is for the native English version. French
here
.

This package was awarded the Dimension 3 Festival award!
SALE! The training package is available for only 50€ (film only) or 60€ (film + software) on the crowdfunding project

www.mymajorcompany.com/theflyingrock!

Check out the video! (English subtitles available)


-> Complete with Stereo3D Course & Stereo 3D Virtual Studio "Frameforge Lab". Expert Insight Series only available in Deluxe Box Package



Deluxe Box out of stock at the moment, please email for more information

"
The comprehensive DVD set explains all the techniques used in the field, including the most advanced ones.
This course gives filmmakers [...] access to the technical skills necessary for the artistic change brought about by stereo 3D.
"
- MovieScope Magazine, Sept. 2010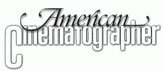 "[The package] makes the technical skills necessary for stereoscopic 3-D productions accessible to all filmmakers.
"
- American Cinematographer Online, Sept. 2010

"
A must-have package
"
- Sonovision Broadcast, Aug. 2010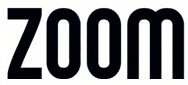 "
This video course is structured in a didactically excellent manner. The effect of learning with the training program, FrameForge Lab, is striking. [...] The knowledge that you get for this is priceless.
"
- ZOOM, Feb. 2011

"
The best teaching program by the best teachers in the world. I don't think I've ever seen such a refined product. It's a hell of a job. It's worth every penny.
"
- FilmPro, Jan. 2011
379 €
Special launch discount:
299 €
►
Order here
Order more than one product and get free shipping
A unique training package
Learn Stereo 3D in 12 hours of intensive, interactive training and Expert Insight
Co-produced by Parallell Cinma and Innoventive Software, Stereo 3D Filmmaking: the Complete Interactive Course is the first course on stereoscopic cinema shot in 3D. Its teaching method has been carefully designed in order to clear out the traps and misconceptions of stereoscopic cinema.
It is: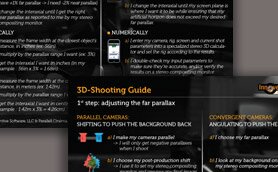 • A Shooting Guide:
A step-by-step guide designed to get as close as possible to the actual shooting experience.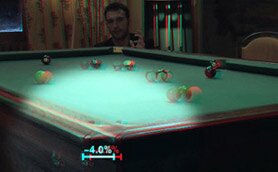 • A Workshop:
We shoot and explain how to shoot. Resulting shots are analyzed, techniques are tried, tweaked and tested - and you see how the depth is affected, live.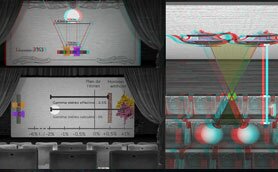 • A University-level Lecture:
A solid theoretical ground to get professional knowledge.
The package includes a special "Lab" edition of the professional cinematographic previzualisation software FrameForge Previz Studio to try hands-on the techniques explained in the course.
The Stereo 3D Virtual Studio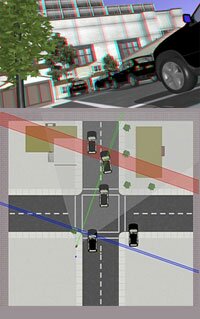 Included in the package, an optically and physically-accurate Virtual 3D studio, based on the award-winning FrameForge Previz Studio.
It contains side-by-side and beamsplitter rigs, both of which exactly mimic their real-world counterparts. FrameForge is so accurate, that it is used by most top stereo 3D companies in the world, including the Sony 3D Tech Center.
Discover hands-on whats possible to do with stereo 3D:

Interaxial changes, angulation changes
Precise setting of the screen plane
Out-of-screen effects cut by the frame, non-stereoscopic depth cues
Zooms, stereo 3d dolly zooms... and much, much more!

6 to 8h of progressive, voice-guided exercises to get used to stereo 3D:

Assimilate the fundamentals of stereo 3D: 3 basic exercises
Compose shots using all the parameters of Stereo 3D: 6 intermediate exercises
Find solutions in problematic shooting situations : 10 advanced exercises
Breakdown a complex sequence: freestyle exercises


Expert Insight Series
Expert insight series only available in Deluxe Box Package version.
Out of stock. Email for information
Included in the package, 4 hours of 12 of the most important stereo 3D experts in their fields:



Illustrated techniques by stereo 3d experts.


The Expert Insight Series also includes:
- The Video-FAQ of S3D:
the experts answer all the basic questions about S3D.
- A detailed, technical interview with the authors of the course
about S3D and the making of the course. This interview is also avaiable (in three parts)
What's inside the box: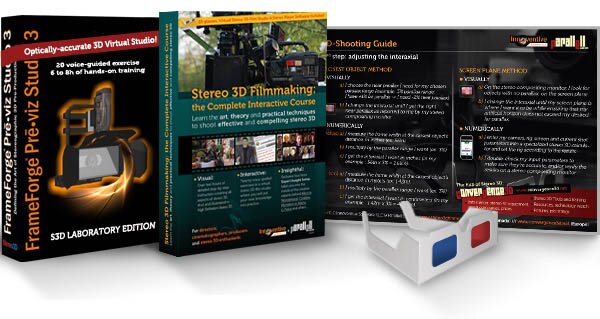 • More than 2 hours of course material, shot in stereo 3D.

• Dozens of animated diagrams
• 6 to 8 hours of 20 progressive and interactive exercises in the Stereo 3D Virtual Studio based on the award-winning FrameForge Previz Studio software used by the Sony 3D Tech Center.
• 4 hours of Expert Insight Series from the 3D experts behind Alice in Wonderland, Coraline, Monsters vs Aliens, G-Force and many others.
• The Video-FAQ of Stereo 3D: experts answer the big questions of Stereo 3D
• The Stereographers handbook with a summary of the course
• The Stereo 3D Shooting Guide for easy reference on set

5 DVDs. Double-720p HD resolution. PC & MAC. Compatible with Nvidia 3D Vision systems and all 3D Monitors & TVs taking checkerboard, horizontal interlaced or side-by-side formats, in addition to 3D-anaglyph viewing on any screen with custom stereo player and anaglyph glasses, both included.


Public screenings, Multiple Copies and Academic Licencing
Contact us
for pricing and availability.

The authors are also available for presentations and lectures.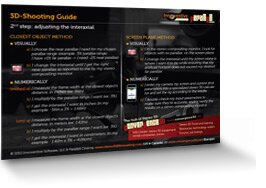 ►

Download the on-set
Stereo 3D Shooting Guide in PDF
A detailed, step-by-step shooting guide to make the best out of each stereoscopic factor. Laminated version included for use on set.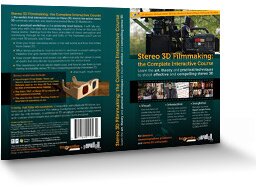 ►
Download
the box